The best cookbooks for drool-worthy dinners
Season by Nik Sharma
£26.00, Amazon
Best for: A fresh take on Indian dishes using readily available ingredients.
Our favourite recipe: Crab Cakes with Lemongrass and Green Mango
Ottolenghi Simple by Yotom Ottolenghi, Tara Wigley and Esme Howarth
£25.00, Amazon
Best for: Inventive recipes bursting with flavour yet easy to cook.
Our favourite recipe: Cauliflower, pomegranate and pistachio salad
Tartine All Day by Elisabeth Prueitt
£19.49, Amazon
Best for: Healthy, home-cooking covering all the basics. A great gift for a new homeowner or someone just getting started cooking.
Our favourite recipe: Granola Bark
Cherry Bombe Cookbook by Claudia Wu
£19.49, Amazon
Best for: The hit Indie magazine has pulled together a collection of 100 recipes by the most amazing women in the food industry. Columnists, chefs, food writers and bloggers have contributed to made a kick-ass book of delicious recipes.
Our favourite recipe: Roasted Branzini with Tomatoes, Potatoes and Herbs by Katie Button
Cravings by Chrissy Teigen
£14.200, Amazon
Best for: Finger-licking good recipes with no shortage of cheese or chillies. This cookbook has so many hits, it was hard choosing just one favourite.
Our favourite recipe: Veggie Tortilla Stew
Chrissy's second cookbook Cravings Hungry for More is out soon and we can't wait to get our hand on it!
Mindful Chef by Myles Hopper and Giles Humphries
£20.00, Amazon
Best for: Originally a gift from a close friend, this has become one of the most frequently used cookbooks in our household. I've now even gifted it on to others who are time constrained and love a quick, healthy meal.
Our favourite recipe: Matcha & Cashew Cookies
Appetites by Anthony Bourdain
£21.52, Amazon
Best for: The world lost a treasure in Anthony this year as his food and travel journalism was second to none. He's penned many a cookbook, but this is my favourite as it's the most accessible while maintaining his well-known and loved eccentricity and creativity.
Our favourite recipe: Korean Fried Chicken
SIMPLE: effortless food, big flavours by Diana Henry
£8.49, Amazon
Best for: A beautifully written and photographed cookbook that tempts you to make every single recipe. Add in the fact that it's in its 10th edition and you KNOW it's a good one.
Our favourite recipe: Mumbai Toastie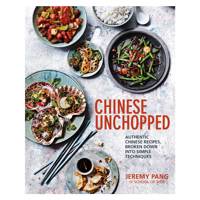 Chinese Unchopped by Jeremy Pang
£20.00, Amazon
Best for: A great introduction to Chinese cooking for beginners. It covers everything from ingredients to tools and techniques.
Our favourite recipe: Stir-Fried Prawn, Edamame and Pine Nut Lettuce Wraps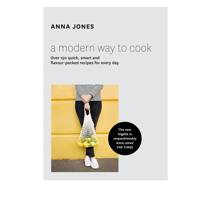 A Modern Way To Cook by Anna Jones
£17.50, Amazon
Best for: Delicious, healthy, vegetarian recipes that are perfect for week-night meals. I have so many recipes bookmarked, it looks like a fan of post-it notes.
Our favourite recipe: Crispy Cauliflower Rice with Sticky Spiced Cashews, Sweet Roasted Zucchini with Crispy Chickpeas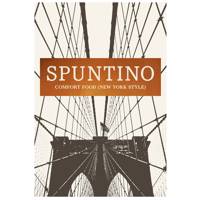 SPUNTINO: Comfort Food (New York Style) by Russell Norman
£22.84, Amazon
Best for: New York style cooking at it's finest. Pizza, salads, sliders and everything in between.
Our favourite recipe: Mac & Cheese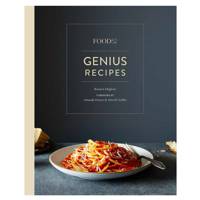 Food52 Genius Recipes by Kristen Miglore
£19.25, Amazon
Best for: I've had to unfollow Food52's on Instagram now that we aren't able to access the recipes from the UK. Instead, I now turn to this collection of incredible recipes for dinners to impress.
Our favourite recipe: No Knead Bread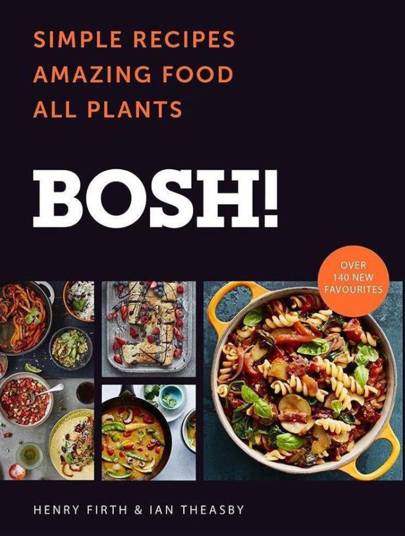 BOSH by Ian Theasby and Henry Firth
£12.39, Amazon
Best for: A fantastic vegan cookbook with easy, delicious recipes that will have everyone forgetting it's vegan. From clean-eating crowdpleasers to the most indulgent vegan junk food, this cookbook is great for vegan newbies and veterans alike.
Our favourite recipe: Slow Cooked BBQ Jackfruit Burger
Also make sure to check out our favourite vegan cookbooks.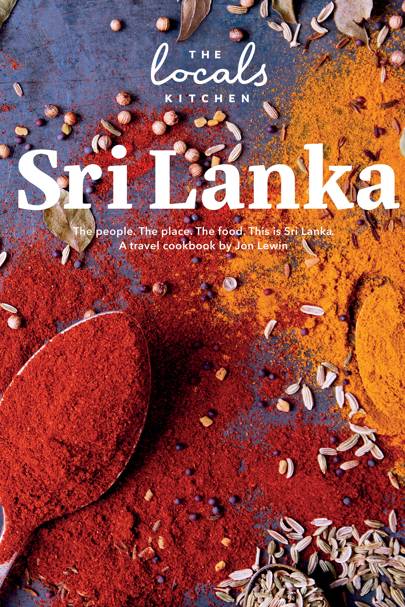 The Locals Kitchen: Sri Lanka by Jon Lewin
£20.00, Amazon
Best for: Think Indian food with a more tropical twist. Sri Lankan food doesn't get enough credit for how delicious it is and this book is a beautiful introduction to the country, its people and the incredible food that comes from that stunning little island.
Our favourite recipe: Spiced Chickpeas with Toasted Coconut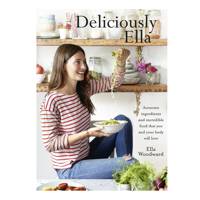 Deliciously Ella by Ella Woodward
£14.00, Amazon
Best for: There's a reason this became the best-selling debut cookbook ever in the UK – the plant-based recipes that are quick, easy and oh so good.
Our favourite recipe: Sweetcorn Fritters